Triana Browne
Miss USA 2019 - 2nd Runner Up
Triana Browne is a former Division 1 track and field Heptathlete, Oklahoma State University student athlete with a degree in Human Development and Family Sciences with a focus in Psychology and Minor in Sociology. Triana is also known as the former Miss Oklahoma 2017-2018 (Miss America contestant) and Miss Oklahoma USA 2018-2019, 2nd Runner Up Miss USA 2019 titleholder. Triana made history as the first woman to hold titles in two different major pageant systems back-to-back. She used her title to travel and speak on her nonprofit "Bridge the Divide Inc." and continues to dedicate her time visiting schools, Universities, and major corporations as a motivational speaker, meeting with multiple tribal nations, partnering with the Chickasaw Nation, Nike N7, and various organizations discussing the importance of compassion and celebrating cultural differences in order to eliminate cultural divisiveness.
BGCA Native Services
Thomas C. Brasuell
Roberto Clemente Foundation
Thomas C. Brasuell is the former President of Major League Baseball (MLB) Charities and is currently President of the Roberto Clemente Foundation. At MLB, Tom was
responsible for Major League Baseball's central office community affairs initiatives. His many initiatives for baseball in the community led to the formation of MLB's Community Affairs office. As Vice President, Community Affairs, Tom was instrumental in MLB's 1997 decision to designate Boys & Girls Clubs of America as the official charity of Major League Baseball.
Growing up in New York City, Tom was an active Club member and a peer counselor to other Club youth. Among his numerous honors, Tom has been inducted into Boys & Girls Clubs of America's Alumni Hall of Fame, the New York City Sandlot Baseball Hall of Fame, is the inaugural recipient of the Sport Integrity Global Alliance Recognition Award on Integrity and is a Viva Loisaida Hero Award recipient.
BGCA Native Services
Chris Harris Jr.
NFL Cornerback, Denver Broncos
Chris Harris Jr. is a NFL Cornerback of the Denver Broncos. He is a Super Bowl Champion, has made 4 Pro Bowl appearances and is one of the top rated corners in the league. Chris's off the field resume is equally impressive. In 2012 Chris and his wife, Leah launched the Chris Harris Jr. Foundation. Inspired by his own life experiences, the foundation seeks out fellow underdogs and helps to provide them with opportunities and resources to rise above obstacles to achieve greatness.
As a result of his impactful community outreach through The Chris Harris Jr. Foundation, Chris was awarded the IBA Citizen Award and nominated as the Denver Broncos 2017 Walter Payton Man of the Year, a prestigious honor recognizing a player's volunteer and charity work, as well as his excellence on the field. He was named the Denver Athletic Club's 2018 Athlete of the Year as well as a 2019 Denver Broncos Community Ambassador.
BGCA Native Services
Sam McCracken
Nike N7
Sam McCracken, General Manager and visionary of Nike's N7 programs and founder of the N7 Fund, is a member of the Sioux and Assiniboine Tribes in northeastern Montana on the Ft. Peck Indian Reservation. McCracken began his Nike tenure in 1997 at Nike's Wilsonville distribution center. He was quickly asked to utilize his experience and passion to manage the revitalization of the Native American Employee Network, one of several Nike diversity programs. Shortly thereafter, McCracken proposed a business development strategy targeting Native American communities with the goal of increasing health and wellness through physical activity. He became the Manager of Nike's Native American Business in 2000 and has led the development of the Nike Air Native N7 shoe, the N7 retail collection, and the N7 Fund, which is aimed at helping to create access to sport for Native youth in the United States and Canada.
BGCA Native Services
Curt Mohl
Dougherty & Company, LLC
Curt Mohl is Vice President at Dougherty & Company, LLC and has extensive experience in financial advisory, capital raising and structuring and economic development planning in the Native American Tribal sector. Mohl previously served as an Owner and Managing Director at Red-Horse Financial Group, Inc., Managing Director at Globalist Capital, Director at Western International Securities, Inc. and Director at PrinceRidge Group, LLC. Mohl received his bachelor's degree from UCLA where he attended on a full athletic scholarship playing as an offensive lineman for the Bruins' football team. Mohl was drafted in 1981 to the Oakland Raiders and played four years professional football for various teams. He and his wife, Valerie Red-Horse Mohl are the founders of several ministries on reservations nationwide aimed at providing housing repairs and youth programming.
BGCA Native Services
Valerie Red-Horse Mohl
East Bay Community Foundation
Valerie Red-Horse Mohl of Cherokee ancestry, is the CFO of East Bay Community Foundation, founded in 1928, whose mission is to eliminate structural barriers, advance racial equity, and transform political, social, and economic outcomes in the community. In this role she brings her experience as a financial professional to lead initiatives focused on 100% mission alignment of portfolio investments, impact investing, racial equity, social justice, ESG and diverse manager selections. She is also CEO/founder of Red-Horse Financial Group, Inc., and has more than 25 years of in-depth experience in the financial services and investment banking industry with a unique expertise in the Native American tribal government sector. She is also the CEO/founder of Red-Horse Native Productions, Inc., a film and television production company primarily focused on bringing important documentaries about overlooked and underserved subjects to the screen for which Red-Horse Mohl directs, produces, and writes.
BGCA Native Services
George Rivera
Pueblo of Pojoaque
George Rivera, Former Governor of the Pueblo of Pojoaque in northern New Mexico is a man of many talents. He has served his Pueblo since 1992 as Lt. Governor and was appointed and soon elected Governor. George is also a Native American artist and has been sculpting and teaching art for over 20 years. His work centers primarily on monumental stone and bronze sculpture, painting and architectural design reflecting the life of the pueblo people.
Rivera is a graduate of the California College of Arts and Crafts in Oakland, California, the Institute of American Indian Arts in Santa Fe, New Mexico and the Lacoste School of Arts in Lacoste, France. At the latter, he held a teaching assistant position in sculpture and was an apprentice to a Japanese master sculptor during his three-year stay in France. His work is featured in many international collections.
BGCA Native Services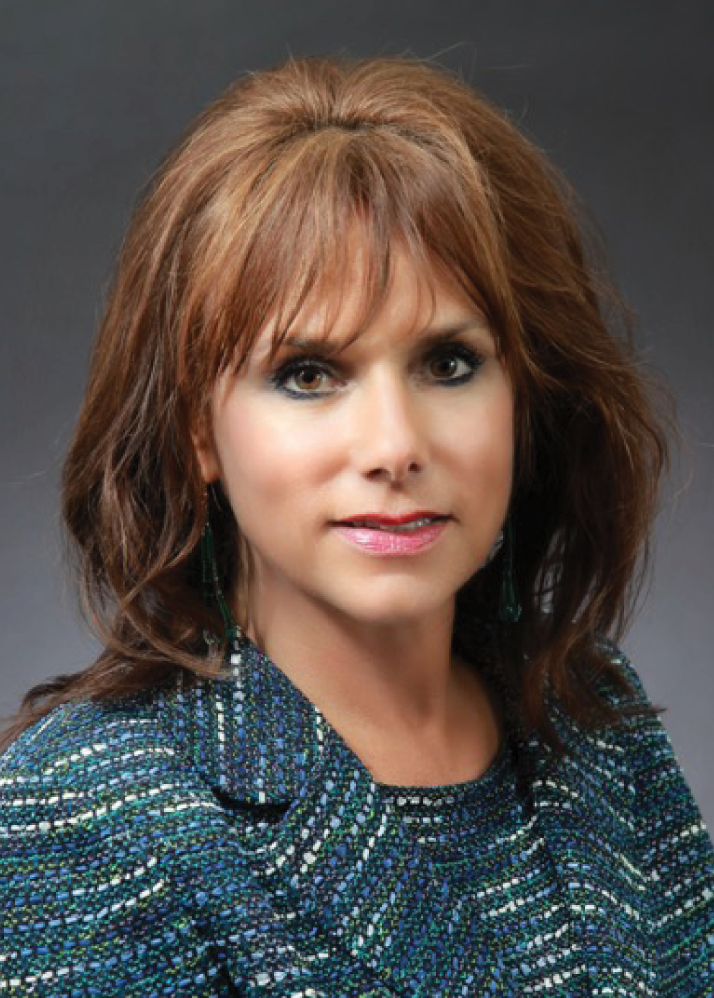 Andra Rush
Dakkota Integrated Systems
Andra Rush is the award-winning CEO of Dakkota Integrated Systems. Andra has created one of the largest Native American and woman-owned enterprises in the U.S., employing thousands of people, and earning numerous awards from organizations like Ford and being inducted into the Michigan Women's Hall of Fame.
To accompany her long list of honors and accolades, Andra has always been a strong force in quality community advancement. Rush's central mission is to create profitable and sustainable job opportunities in underrepresented communities, especially for Native people. As an advocate and leader, Andra has served as a member of business and charitable organizations, including Boys & Girls Clubs of America, the U.S. Manufacturing Council, and the Detroit Economic Club.
BGCA Native Services
Martin Sensmeier
Native American Actor
Martin Sensmeier is a Native American Actor and is of Tlingit, Koyukon-Athabascan, and Irish descent. He was raised in a Tlingit Coastal Community in Southeast Alaska and grew up learning the traditions of his Tribes.
Martin attended the Boys & Girls Club of Alaska and learned the benefits of a healthy lifestyle. As a former Club kid, he testifies to how Clubs are working to decrease the high rates of diabetes and obesity though activity, nutrition, and education.
In 2007, Martin moved to Los Angeles to pursue his dream of becoming an actor. His job schedule working on an oil rig in Alaska allowed him to support his dreams. In 2011, he began pursuing a career in the arts full time. He recently starred in the remake of The Magnificent Seven, starring alongside Denzel Washington, Chris Pratt, Ethan Hawke, and others.
BGCA Native Services
Ernie Stevens, Jr.
Indian Gaming Association
At age 15, Ernie Stevens drove a car, worked full-time and considered himself a grown man. His mentors at the Oneida Boys Club taught him how to be a kid again, he says. Club staff provided Ernie with much-needed male role models. They also gave him the chance to compete in sports, helped him develop self-discipline – and convinced him to return to school.
Stevens has served as councilman for the Oneida Nation and a leader for the National Congress of American Indians. He is now the chairman of the Indian Gaming Association and a respected Native American civil rights advocate who supports Native Clubs.
BGCA Native Services
Maj. Gen. Alfred A. Valenzuela
Army Officer
Guided by mentors at his hometown Boys & Girls Club, the young Alfred Valenzuela learned about focus, vision, caring and compassion. These are the tools he depends on to safeguard democracy in his capacity as commanding general, U.S. Army South. The general has served in a variety of command and staff positions throughout the world. In Peru, he was U.S. defense representative for counter insurgency and counter narcotics operations with the American Embassy. He also participated in Operation Distant Thunder in Kuwait. Among Maj. Gen. Valenzuela's many decorations are the Distinguished Service Medal, the Soldier's Medal for Heroism and the Bronze Star.
Major General Valenzuela is also a member of Boys & Girls Clubs of America's Alumni Hall of Fame. As a young boy Alfred spent numerous hours at his hometown Boys & Girls Club. The Club played an important role in his development where he learned and acquired life skills that directly impacted his long-term success.
BGCA Native Services
Edgar Villanueva
Native Americans in Philanthropy
Edgar Villanueva is a globally-recognized expert on social justice philanthropy. Edgar serves as Chair of the Board of Directors of Native Americans in Philanthropy and is a Board Member of the Andrus Family Fund, a national foundation that works to improve outcomes for vulnerable youth. Edgar currently serves as Vice President of Programs and Advocacy at the Schott Foundation for Public Education where he oversees grant investment and capacity building supports for education justice campaigns across the United States.
In addition to working in philanthropy for many years, he has consulted with numerous nonprofits and national and global philanthropies on advancing racial equity inside of their institutions and through their investments.
Edgar holds two degrees from The University of North Carolina Chapel Hill and is an enrolled member of the Lumbee Tribe of North Carolina.
BGCA Native Services